Pink Finance
We have heard many questions about loans, finance structures, and the costs associated with these important financial decisions.
So we've put them together in this handy guide. Take a look through our Frequently Asked Questions to learn more, and get in touch when you're ready for the next step.
---
Q. What difference does every dollar make?
No matter how you look at it, every dollar DOES make a difference! Every dollar you save means that you need to borrow less, so repayments are lower. It may also mean that you have a higher deposit that helps get you into a higher price bracket and closer to a home you truly love.
It doesn't stop there – it means so much more too!
It means that when consolidating your debt to lower your outgoings and increase your cash flow,

every dollar can help to pay your loan off quicker.

It means

taking control of your expenses

to help determine your borrowing capacity.
It means knowing all the costs associated with property purchase to

ensure you know your purchase limits

.
It means, that through Pink Finance, every transaction leads to a

donation to the McGrath Foundation

, helping an amazing cause.
So we truly believe that on every level, every dollar makes a difference.
You'll thank yourself later by also thinking 'every dollar makes a difference'. Make it a habit you start today.
Q. You're in such a competitive market. What do you do which other brokers don't do?
We do a few things differently to other brokers. We consistently set ourselves apart from the 'churn and burn', cookie-cutter models of other brokers, with our ethical practice, award-winning customer service, and transparent consultation methods.
We bring in the expertise and advice from our team of consultants to work specifically on your loan. We dig deep to know you and your circumstances well because we know that they are unique and they deserve the best fit loan possible.
It's not uncommon for us to have loans with over 10 different lenders at a time, which is unusual in an industry where many brokers favour a small pool of particular lenders. We don't make deals with lenders to find them the best borrowers – instead, we work for you to find the best lender for your particular needs.
We're ethical, thorough, and professional. We educate each and every one of our clients to make them truly secure in their loan choice and then, teach them how to manage their loan.
Q. I work all hours, can I get in touch with you outside of hours?
You sure can! We are mobile and agile, and we are proud of our award-winning customer service. We are here to help you in person during office hours (and a little either side), and with our resource rich website, after hours.
We've built our website chock-full of useful information that can help you with almost any question before you book in a meeting with our Consultants. Have a read of our Services, Toolbox, Tips & Tricks, Newsletter, Calculators or here on our Frequently Asked Questions page, to name a few – to see if your question is already answered. We hope you make the most of our free, online resources, and if there's something we've missed, please let us know by Contacting Us.
If you'd still like to get in touch after hours, please leave us an SMS on 0414 633 793, or email us here – we'll get back to you ASAP. As you can imagine, after a day of doing all the legwork for our clients we do need to recharge our batteries for another day of award-winning service, so we promise to get back to you as soon as we're up and running again.
Q. How often do you contact me if we're working together?
We communicate frequently with you at particular points of the loan approval process.
Nicole will get the ball rolling, ensuring at the start of the process that all your needs are met.
Claudia will then collect documents and information to ensure everything is in top shape, and Toni will follow through the loan process.
Claudia will then get in touch to finalise the loan documents with you and then 'voila' – the keys will be in your hand.
Director Nicole Cannon is right there to help you every step of the way. You can call Nicole to kickstart your loan approval process or to answer any questions, during office hours on 0414 633 793.
At Pink Finance, you get the 'family' working for you.
Q. Are there ongoing fees?
Pink Finance does not charge you any fees for our process.
Q. Are you licensed?
Yes. Pink Finance operates under a current and valid Australian Credit Licence 392730.
Q. What happens to my payments if interest rates go up?
Your bank will notify you well in advance if your rates will increase and what your repayments will be. Interest rate increases are outside our control but if this does happen, we welcome you to contact us to see if there is an alternative solution for your loan.
Q. Do you cover a lot of options or do I have to do a lot of shopping myself?
Our oath we do! As an AFG broker, we have over 40 lenders on our panel and access to all of their loan types. We research them based on your needs and your goals. From that research, we will present you with 2-3 lender options that we think are the best fit for you.
Q. Why are you Pink and what does it stand for?
The Pink in Pink Finance comes from the glorious sport of Cricket! Director Nicole Cannon is a self-confessed cricket tragic! As much as she loves the game, she loves helping cricketing charity the McGrath Foundation. The McGrath Foundation are famous for turning businesses, products, and organisations pink to support breast cancer awareness. The desire to contribute to this amazing cause was so strong it turned Pink Finance pink permanently!
Pink Finance is very proud to be a Corporate Partner of the McGrath Foundation.
Q. Can I talk to other customers?
Of course. If you would like to speak to our clients, we have many customers that are more than happy to speak to you about our service. Get in touch and let us know. We also have, for your convenience, our Testimonials page that you can read to your heart's content – each of our Testimonials is an unedited testimonial from a real-life, Pink Finance customer.
Q. What do your staff say about the company?
Check out the Our Team page to meet the Pink Finance family and hear what they say about working for Pink Finance.
We love our work culture and fostering our broader community of clients, lenders and industry experts, and we always encourage Pink Finance consultants to be their happy and best selves.
Q. Do I have to buy through McGrath Real Estate?
No, not at all. We are a Corporate Partner of the McGrath Foundation, a charity created to increase breast cancer awareness, and have no ties to McGrath Real Estate.
Q. How much paperwork is involved?
A home loan application is a significant transaction so there will be paperwork. Depending on your circumstances and loan requirements there will be documents to collect. You can view a guide to the documents required on our Forms page. The "Loan Documents Checklist" is a great example.
When we get to the document collection stage we will send you a link to our secure app. You can then send your documents via the app so they are stored safely.
Do you help us choose properties?
No, we simply broker your loan, advise you on your loan options and teach you about the loan you have been approved. You get to do the fun part of choosing your dream property! We'll be there right behind you to let you know if it's within your means.
---
Costs Associated with Moving Home
Removalists
This will depend on how much furniture you have to move but is wise to get a series of quotes as prices can vary dramatically. There are features as well such as packing and delivery which may save you time but of course cost extra.
Storage
If you are selling your home, you may want to de-clutter your home to make it more presentable, possibly leading to a higher sale price. You may need to pay for storage during this time. If you are renting for a short period of time, you may pay storage for some of your furniture so that you do not have to move it in and out of properties more than necessary.
Agent fees
Real estate agents will charge a fee for selling your home. Make sure you take this cost into account when calculating expected funds available after you sell your property.
Peak Debt (bridging finance)
The peak debt is when the combined loans on your properties are at their highest. This occurs prior to the sale of your existing home and you often pay interest only at this time.
End Debt
This is the calculated debt you will have at the end of the bridging period. This may include capitalised interest accumulated prior to the sale of your property. During the bridging period, you may not be obliged to make any repayments.
Costs associated with a new home
Architect Plans
You may or may not require an architect for your renovation. Generally, a larger renovation will require an architect. For a renovation that requires a construction loan, you will need to have a Fixed Price Contract. This is a contract which details the costs and extent of your renovation.
Council Approval
If the renovations are extensive and alter the external appearance of your home, you may need to apply for council approval. There will be a fee for this and each council has different regulations as to when you need council approval.
It is imperative to check with your local council to see if obtaining council approval is necessary for your renovation. If you do a renovation that requires council approval and you have not obtained it, they may put restrictions on your property which prevents you from selling the property in the future.
Construction Loan costs
If the renovations are extensive and you need a construction loan, there will be some additional loan costs. Multiple property valuations may be required depending on how many stages there are to your renovation. Many fixed price building contracts require progress payments to the builder at each stage. These loan draw downs may incur a fee. You only pay interest on the portion of the loan you have drawn down.
Demolition Costs
The demolition costs may not be included in fixed price contract. The costs will vary depending on the extent of demolition required. Make sure you have taken this into consideration when applying for your loan.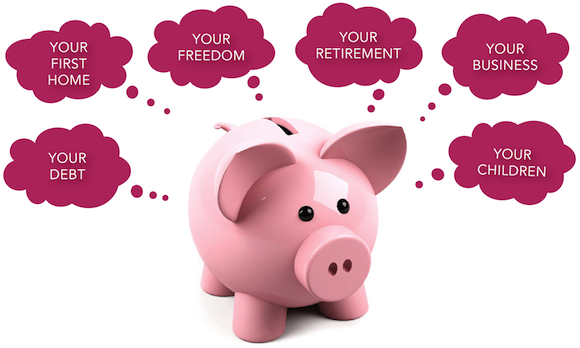 What are you planning for next?
Let us help you kick your next goal and secure your financial future. Get in touch today.
CUSTOMER TESTIMONIALS
As a first home buyer, Nicole & her team took the stress out of what can be an overwhelming experience. She was incredibly thorough, knowledgable & efficient. I would recommend her to anyone seeking financial services!

Thank you so much to Nicole and the team for my recent loan refinance. The professionalism, communication and efficiency from start to finish throughout the process was exceptional. The customers' needs are always their top priority and it's great to have extra money in your pocket each month! I have no hesitation in recommending Pink Finance amazing services and know many others that say the same.

So grateful for Nicole and her team. They were so amazing from the start to end. We were able to change our loan and start achieving our goals thanks to the exceptional service from Pink Finance. Always so accommodating. Best broker we have ever dealt with. Thank you.

It was our pleasure dealing with Nicole Cannon when we decided to refinance our home loan. Her professionalism and knowledge made the process a lot easier. Her dedication and prompt service really separates her from the rest.

We would not hesitate to recommend Pink Finance to anyone looking for a professional tailored service.

We will definitely utilise the service of Pink Finance for our next investment.


You provide emotional as well as transactional support which is appreciated given the stress typically associated with property purchasing!

Nicole and her team were absolutely wonderful to partner with for our home refinancing and purchase of investment properties. We are delighted with the outcome, but in fact also enjoyed the whole process thanks to the team at Pink Finance. Will be recommending them to all our friends and family.

Fantastic service and knowledge. Excellent.

Nicole is a consummate professional in every way. She responded to our urgent query with great speed and if it wasn't for her assistance we would never have been able to move fast enough to buy our home. Her expertise helped us navigate a complex market quickly to identify the right lender for us. From start to finish she made the whole process as pain-free as possible. She's just awesome to work with and we are ever grateful to her for helping us secure our home.

Your professional and expert knowledge in your field has been a fantastic resource for new clients. The ladies have a great understanding and ability to convey this information to clients. I have put my trust in them and have always been reassured that they would help me through this process the whole way. A supportive and encouraging team and I would highly recommend to all people considering their service.

A very professional and courteous service with information constantly being updated. I would highly recommend this Nicole Cannon to anyone.

Nicole Cannon is the best broker I have ever worked with and I have used many other brokers over the years. She took the time to understand my needs and has a very proactive and pragmatic approach to sniffing out the best deal. Nicole also has an impressive network and her knowledge of the industry is second to none. Not only will I recommend her to all my friends, I shall be using her again and encourage others who read this to use her as well!

I have two small children and my wife and I are both working, so our time is extremely tight and finding time to do anything during normal business hours is almost impossible. Nicole was always not only completely accommodating of our schedule and able to meet us after hours at short notice, she always did so with a big smile and a friendly manner.

As well as being friendly and easy to deal with, Nicole really knows her game. She was well schooled in the best deals in the market each time we met her and did whatever it took to get us the best home loan overall. I've been unimpressed by other mortgage brokers in the past, so had done my homework though other lenders and could never beat the deals that Nicole was not only bringing to me but doing all of the hard work in getting the applications completed. I would recommend Nicole to anyone. 10/10.

Very fluent service and understanding what I need! I was thoroughly impressed by Nicole's attention to detail and a focus on exactly what I required.

Nicole was very professional and yet approachable. She organised my daughter and her partner's first home loan. She did a great job, and graciously answered myriads of questions. Nicole made the process simple and took the stress out of loan hunting for them, allowing them to concentrate on finding a home. She then juggled the refinancing of multiple loans for us which enabled us to act as guarantor for our daughter. Nicole suggested amalgamating our loans with the same provider as my daughter and also guided us through the sale of an investment property. Unexpectedly, Nicole managed to save us a lot of money on our own mortgages as well.. an added bonus! We highly recommend Nicole, and have already passed on her name to friends and colleagues.