Pink Finance
Family Guarantee Loans are used to assist home buyers to either avoid paying mortgage insurance or to get their foot in the door with little to no deposit.
So many times we come across would-be home buyers who have the ability to repay a mortgage but saving up for the deposit is the biggest challenge of all. At a Better Business Summit for Mortgage Brokers in 2017, it was stated that home loan affordability is not in crisis – in fact, this is the most affordable time to have a home loan since the 1990's due to low-interest rates – it's saving for the deposit that is the biggest barrier to entry to get into the market.
How Guarantor Loans can help
There may be an option whereby your parents or family member are able to go as a security guarantor so that the equity added to your deposit goes to 80% of the purchase price.
Guarantor Loans are now limited (a good thing for parents)
Guarantor loans are very different to what they used to be. The original guarantor loan would see the entire property of the parents / family members' property to be used as equity. Now, a limited guarantee is held. That means the guarantee is limited to the amount that is necessary to obtain a 20% deposit.
If you have $100,000 saved and are looking to purchase a $700,000 property, you would be borrowing approximately $630,000 (after stamp duty and costs). This would incur mortgage insurance of up to $20,000. Your interest rate may also be higher.
When you are in mortgage insurance territory there are more requirements that you may need to satisfy such as:
short term employment with a new employer
no probation allowed
proof of savings over 6 months.
If you were able to go with a family guarantee loan then the limited guarantee would be approximate $70,000. i.e the difference to ensure your loan is 80% of your purchase price.
What if my parents already have a home loan?
We can speak to their current lender to see if they allow for a family guarantee. If they do then we can consider using this lender to save your parents refinancing. However, it can be a great time to see if they can improve their home loan situation so we will certainly do a complimentary health check on their home loans. This may allow for an opportunity to consolidate any debts and improve their cash flow too! Double bonus!!
Term Deposits as Security for Guarantee
There are a couple of lenders that will also allow for Term Deposits to be used as the security for a guarantee. So in the scenario above, the $70,000 in a term deposit could be used as equity which protects the home to be used and you are still accruing your interest income from the investment. You are not allowed to access this term deposit until there is enough equity to be allowed to release the guarantee.
A significant contract to enter into – seek advice with us
Executing a family guarantee as security for a home loan can come with some risks. Defaults can occur, circumstances can change and repayment pressures can affect families, so it's important to discuss these risks (as rare as they may be) with your mortgage broker.  Our consultants can go through all the possibilities step-by-step to fully prepare everyone involved prior to taking on this loan structure.
When managed well with a professional, a family guarantee can be a very worthwhile way to enter the property market.
Get in touch today to discuss this option with one of our consultants.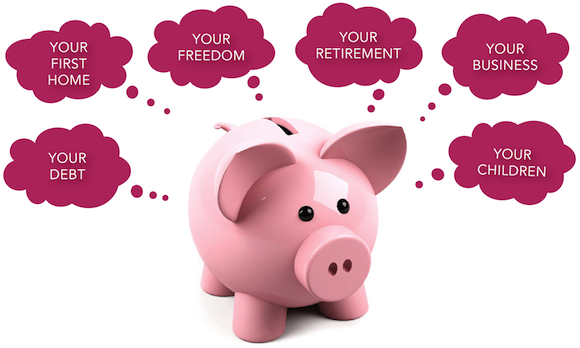 What are you planning for next?
Let us help you kick your next goal and secure your financial future. Get in touch today.
CUSTOMER TESTIMONIALS
As a first home buyer, Nicole & her team took the stress out of what can be an overwhelming experience. She was incredibly thorough, knowledgable & efficient. I would recommend her to anyone seeking financial services!

Thank you so much to Nicole and the team for my recent loan refinance. The professionalism, communication and efficiency from start to finish throughout the process was exceptional. The customers' needs are always their top priority and it's great to have extra money in your pocket each month! I have no hesitation in recommending Pink Finance amazing services and know many others that say the same.

So grateful for Nicole and her team. They were so amazing from the start to end. We were able to change our loan and start achieving our goals thanks to the exceptional service from Pink Finance. Always so accommodating. Best broker we have ever dealt with. Thank you.

It was our pleasure dealing with Nicole Cannon when we decided to refinance our home loan. Her professionalism and knowledge made the process a lot easier. Her dedication and prompt service really separates her from the rest.

We would not hesitate to recommend Pink Finance to anyone looking for a professional tailored service.

We will definitely utilise the service of Pink Finance for our next investment.


You provide emotional as well as transactional support which is appreciated given the stress typically associated with property purchasing!

Nicole and her team were absolutely wonderful to partner with for our home refinancing and purchase of investment properties. We are delighted with the outcome, but in fact also enjoyed the whole process thanks to the team at Pink Finance. Will be recommending them to all our friends and family.

Fantastic service and knowledge. Excellent.

Nicole is a consummate professional in every way. She responded to our urgent query with great speed and if it wasn't for her assistance we would never have been able to move fast enough to buy our home. Her expertise helped us navigate a complex market quickly to identify the right lender for us. From start to finish she made the whole process as pain-free as possible. She's just awesome to work with and we are ever grateful to her for helping us secure our home.

Your professional and expert knowledge in your field has been a fantastic resource for new clients. The ladies have a great understanding and ability to convey this information to clients. I have put my trust in them and have always been reassured that they would help me through this process the whole way. A supportive and encouraging team and I would highly recommend to all people considering their service.

A very professional and courteous service with information constantly being updated. I would highly recommend this Nicole Cannon to anyone.

Nicole Cannon is the best broker I have ever worked with and I have used many other brokers over the years. She took the time to understand my needs and has a very proactive and pragmatic approach to sniffing out the best deal. Nicole also has an impressive network and her knowledge of the industry is second to none. Not only will I recommend her to all my friends, I shall be using her again and encourage others who read this to use her as well!

I have two small children and my wife and I are both working, so our time is extremely tight and finding time to do anything during normal business hours is almost impossible. Nicole was always not only completely accommodating of our schedule and able to meet us after hours at short notice, she always did so with a big smile and a friendly manner.

As well as being friendly and easy to deal with, Nicole really knows her game. She was well schooled in the best deals in the market each time we met her and did whatever it took to get us the best home loan overall. I've been unimpressed by other mortgage brokers in the past, so had done my homework though other lenders and could never beat the deals that Nicole was not only bringing to me but doing all of the hard work in getting the applications completed. I would recommend Nicole to anyone. 10/10.

Very fluent service and understanding what I need! I was thoroughly impressed by Nicole's attention to detail and a focus on exactly what I required.

Nicole was very professional and yet approachable. She organised my daughter and her partner's first home loan. She did a great job, and graciously answered myriads of questions. Nicole made the process simple and took the stress out of loan hunting for them, allowing them to concentrate on finding a home. She then juggled the refinancing of multiple loans for us which enabled us to act as guarantor for our daughter. Nicole suggested amalgamating our loans with the same provider as my daughter and also guided us through the sale of an investment property. Unexpectedly, Nicole managed to save us a lot of money on our own mortgages as well.. an added bonus! We highly recommend Nicole, and have already passed on her name to friends and colleagues.