Pink Finance
We do the hard work for you
Pink Finance brokers find the best loan for you and then we manage the process from start to finish, so you don't have to.
Don't worry about knowing it all, as we 'go into bat' and negotiate on your behalf. We make the entire process from our first chat, through to having the keys in your hand, as simple and as fast as possible.
We:
Search for the most suitable loan for you
Negotiate on your behalf
Manage the process from start to finish
Advise you every step of the way
Help you avoid the pitfalls
Answer your questions and
Help you with your strategy with professional advice
We keep you informed, every step of the way
Navigating the ever-changing network of loans and finance can be daunting, so equipping you with the best information is a big part of what we do.
Our brokers are always here for you to ask as many questions as you'd like. We guarantee you'll receive fast, clear answers in plain English. No jargon here!
Access to Australia's best lenders
We have access to hundreds of loans from over 40 Australian lenders. This means you can buy your first home or investment property sooner. At any one time, Pink Finance has applications in with over ten lenders – we work hard to diversify and tailor your loan to you by finding the most suitable lender for you.
A tailor made solution, for any life goal
You can see us at any stage in your financial journey. You might be saving for your first home, wishing to use the equity in your current one, or wondering if you're still getting the right deal with your existing lender. You can make an obligation-free appointment with us at a time and place that suits you.
We will ask about your financial circumstances and objectives to find out what's important to you in a home loan. For example, flexibility might be important because you plan to start a family, or you may want ready access to equity for a rental property or renovations.
Whatever your plans, we will research the market and recommend the right home loan to suit your needs.
We always look for the right loan for you, not the lender.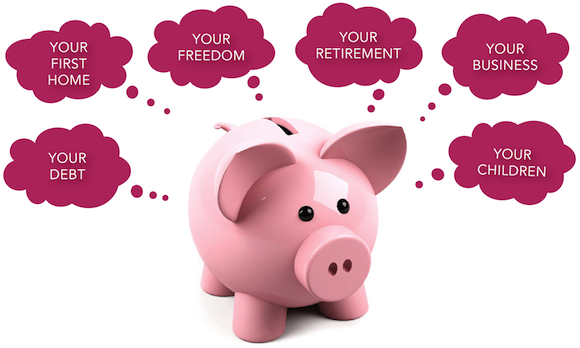 What are you planning for next?
Let us help you kick your next goal and secure your financial future. Get in touch today.
CUSTOMER TESTIMONIALS
As a first home buyer, Nicole & her team took the stress out of what can be an overwhelming experience. She was incredibly thorough, knowledgable & efficient. I would recommend her to anyone seeking financial services!

Thank you so much to Nicole and the team for my recent loan refinance. The professionalism, communication and efficiency from start to finish throughout the process was exceptional. The customers' needs are always their top priority and it's great to have extra money in your pocket each month! I have no hesitation in recommending Pink Finance amazing services and know many others that say the same.

So grateful for Nicole and her team. They were so amazing from the start to end. We were able to change our loan and start achieving our goals thanks to the exceptional service from Pink Finance. Always so accommodating. Best broker we have ever dealt with. Thank you.

It was our pleasure dealing with Nicole Cannon when we decided to refinance our home loan. Her professionalism and knowledge made the process a lot easier. Her dedication and prompt service really separates her from the rest.

We would not hesitate to recommend Pink Finance to anyone looking for a professional tailored service.

We will definitely utilise the service of Pink Finance for our next investment.


You provide emotional as well as transactional support which is appreciated given the stress typically associated with property purchasing!

Nicole and her team were absolutely wonderful to partner with for our home refinancing and purchase of investment properties. We are delighted with the outcome, but in fact also enjoyed the whole process thanks to the team at Pink Finance. Will be recommending them to all our friends and family.

Fantastic service and knowledge. Excellent.

Nicole is a consummate professional in every way. She responded to our urgent query with great speed and if it wasn't for her assistance we would never have been able to move fast enough to buy our home. Her expertise helped us navigate a complex market quickly to identify the right lender for us. From start to finish she made the whole process as pain-free as possible. She's just awesome to work with and we are ever grateful to her for helping us secure our home.

Your professional and expert knowledge in your field has been a fantastic resource for new clients. The ladies have a great understanding and ability to convey this information to clients. I have put my trust in them and have always been reassured that they would help me through this process the whole way. A supportive and encouraging team and I would highly recommend to all people considering their service.

A very professional and courteous service with information constantly being updated. I would highly recommend this Nicole Cannon to anyone.

Nicole Cannon is the best broker I have ever worked with and I have used many other brokers over the years. She took the time to understand my needs and has a very proactive and pragmatic approach to sniffing out the best deal. Nicole also has an impressive network and her knowledge of the industry is second to none. Not only will I recommend her to all my friends, I shall be using her again and encourage others who read this to use her as well!

I have two small children and my wife and I are both working, so our time is extremely tight and finding time to do anything during normal business hours is almost impossible. Nicole was always not only completely accommodating of our schedule and able to meet us after hours at short notice, she always did so with a big smile and a friendly manner.

As well as being friendly and easy to deal with, Nicole really knows her game. She was well schooled in the best deals in the market each time we met her and did whatever it took to get us the best home loan overall. I've been unimpressed by other mortgage brokers in the past, so had done my homework though other lenders and could never beat the deals that Nicole was not only bringing to me but doing all of the hard work in getting the applications completed. I would recommend Nicole to anyone. 10/10.

Very fluent service and understanding what I need! I was thoroughly impressed by Nicole's attention to detail and a focus on exactly what I required.

Nicole was very professional and yet approachable. She organised my daughter and her partner's first home loan. She did a great job, and graciously answered myriads of questions. Nicole made the process simple and took the stress out of loan hunting for them, allowing them to concentrate on finding a home. She then juggled the refinancing of multiple loans for us which enabled us to act as guarantor for our daughter. Nicole suggested amalgamating our loans with the same provider as my daughter and also guided us through the sale of an investment property. Unexpectedly, Nicole managed to save us a lot of money on our own mortgages as well.. an added bonus! We highly recommend Nicole, and have already passed on her name to friends and colleagues.