Pink Finance
Investing in residential or commercial property has many potential financial and lifestyle benefits, such as:
wealth creation through capital gains
tax relief through gearing
more financial freedom
more peace of mind
security in retirement


It is crucial that you have the correct structure for your investment portfolio. Whether you're a new or experienced property investor, it is imperative to get advice from your accountant or your financial adviser.
Pink Finance will consider your short and long term plans to ensure your loan is structured correctly from the outset, allowing your investment strategy to be implemented straight away.


Q. How do I get started with buying my Investment Property?

This depends on whether you already own property.
If you already own property, you may not need a deposit. If you have made extra repayments on your mortgage or the value of your property has increased, you may have suitable equity in your property.
This equity may enable you to borrow against your existing property to fund a deposit for a new purchase, without using your own cash. Pink Finance will be able to let you know if you have enough equity to do this.
If you are not a property owner or if you do not have enough equity, don't despair! You can use your savings as a deposit for your investment property. Pink Finance will check your situation to make sure you have enough of a deposit to cover all costs involved with your investment property.


Negative Gearing and Positive Gearing

One of the attractions of investing in property is the potential negative gearing benefits. In simple terms, this is where the costs (such as loan interest and fees) associated with having an investment property are greater than the rental income. The difference may be offset against your income tax.
Positive gearing indicates that your income is greater than your loan costs, however, there may still be some tax benefits. Always seek advice from your accountant or financial adviser on negative and positive gearing prior to purchasing an investment property.
Negative gearing – It's important to understand that negative gearing is not the be all and end all, or the best thing for everyone. Loans are tailored to circumstances and goals, so you may find that the right solution for you could be negative, positive or neutral gearing. The team at Pink Finance together with our expert specialists can assess your needs and explain the best gearing structure options for you.


Q. What Investment Loan is the best one for me?

As there is no perfect investment strategy that would suit everyone, there is no "best" investment loan – if this was so, as we would all have this one! There are many different loans designed to cater for different needs – Pink Finance will help you choose.
There are many different home loans all designed to cater for different needs, including:
Basic Home Loan
A simple variable rate home loan which can usually be 'principle and interest' or 'interest only'. Most do provide the option of making extra repayments and accessing them through redraw.A simple 'set and forget' format with no constant need to reassess your payments. Typically with low or no ongoing fees.
Great For:
First home buyers, where getting used to making mortgage repayments may be a priority.
People who want no added extras.
---
Fixed Rate Loan
A facility which has a fixed interest rate for a specified period – typically 1-5 years.
There may be limitations on making extra repayments.
If you break your fixed contract, you may need to pay a break cost fee.
You can also lock or secure the fixed rate by paying a rate lock fee.
Great For:
People who want the security of knowing what their repayments will be for a given time, even if interest rates rise.
People who like to budget.
People who like to have peace of mind, assurance, and stability.
---
Standard Variable Rate
A flexible loan which may vary according to the Reserve Bank cash rates. The standard variable rate is often used in conjunction with a professional package in order to get a more competitive interest rate. No penalties for extra repayments.
Great For:
People who want to take advantage of different features and benefits such as offset accounts, repayment holidays, and construction facilities. People who can pay a lump sum.
---
Line of Credit or Equity Loan
An ongoing interest only facility which has a maximum approved limit.
A line of credit often has a higher rate due to its unique terms and high flexibility. It is generally a part of a larger structure, such as a loan strategy next to a home loan, investment loan.
If you need to draw down the funds for any purpose you require. You will only pay interest on the balance you have used.
Great For:
Investors. People who need a high-level debt consolidation strategies.
---
Split Facility
This offers the flexibility of having more than one loan type under the same facility. Typically part fixed and part variable, A split loan may be most economical when linked with a package.
Great For:
Great for: Offering peace of mind by having some of your repayments remaining stable whilst you can make unlimited extra repayments on your variable loan portion.
---
Principal Only vs Interest Only home loan repayments
There are two types of repayment methods that you can set up for your loan: Principal and Interest and Interest Only repayments.
Principal and Interest repayments are when the bank has calculated the amount you borrow plus the interest over the total period of your loan term (normally 30 years) to pay that loan off in full by the end of the agreed term.
Interest Only indicates that the repayments you are required to make are based on the balance of your loan. Because you are only paying the interest, the repayments are usually lower. This may help with budgeting and cash flow but unless you make additional repayments, the loan balance will not reduce.
It needs to be known that an interest only loan may reduce your borrowing capacity due to the changes in the way banks assess this type of loan structure. An interest only loan can be a great structure but should not be used as a tool purely for affordability reasons.


Interest Only repayments
For any property or real estate inquiries please click here.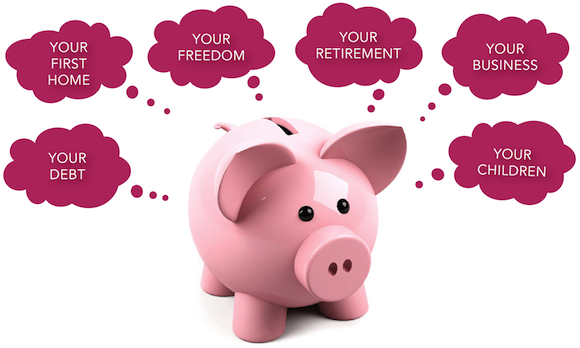 What are you planning for next?
Let us help you kick your next goal and secure your financial future. Get in touch today.
CUSTOMER TESTIMONIALS
As a first home buyer, Nicole & her team took the stress out of what can be an overwhelming experience. She was incredibly thorough, knowledgable & efficient. I would recommend her to anyone seeking financial services!

Thank you so much to Nicole and the team for my recent loan refinance. The professionalism, communication and efficiency from start to finish throughout the process was exceptional. The customers' needs are always their top priority and it's great to have extra money in your pocket each month! I have no hesitation in recommending Pink Finance amazing services and know many others that say the same.

So grateful for Nicole and her team. They were so amazing from the start to end. We were able to change our loan and start achieving our goals thanks to the exceptional service from Pink Finance. Always so accommodating. Best broker we have ever dealt with. Thank you.

It was our pleasure dealing with Nicole Cannon when we decided to refinance our home loan. Her professionalism and knowledge made the process a lot easier. Her dedication and prompt service really separates her from the rest.

We would not hesitate to recommend Pink Finance to anyone looking for a professional tailored service.

We will definitely utilise the service of Pink Finance for our next investment.


You provide emotional as well as transactional support which is appreciated given the stress typically associated with property purchasing!

Nicole and her team were absolutely wonderful to partner with for our home refinancing and purchase of investment properties. We are delighted with the outcome, but in fact also enjoyed the whole process thanks to the team at Pink Finance. Will be recommending them to all our friends and family.

Fantastic service and knowledge. Excellent.

Nicole is a consummate professional in every way. She responded to our urgent query with great speed and if it wasn't for her assistance we would never have been able to move fast enough to buy our home. Her expertise helped us navigate a complex market quickly to identify the right lender for us. From start to finish she made the whole process as pain-free as possible. She's just awesome to work with and we are ever grateful to her for helping us secure our home.

Your professional and expert knowledge in your field has been a fantastic resource for new clients. The ladies have a great understanding and ability to convey this information to clients. I have put my trust in them and have always been reassured that they would help me through this process the whole way. A supportive and encouraging team and I would highly recommend to all people considering their service.

A very professional and courteous service with information constantly being updated. I would highly recommend this Nicole Cannon to anyone.

Nicole Cannon is the best broker I have ever worked with and I have used many other brokers over the years. She took the time to understand my needs and has a very proactive and pragmatic approach to sniffing out the best deal. Nicole also has an impressive network and her knowledge of the industry is second to none. Not only will I recommend her to all my friends, I shall be using her again and encourage others who read this to use her as well!

I have two small children and my wife and I are both working, so our time is extremely tight and finding time to do anything during normal business hours is almost impossible. Nicole was always not only completely accommodating of our schedule and able to meet us after hours at short notice, she always did so with a big smile and a friendly manner.

As well as being friendly and easy to deal with, Nicole really knows her game. She was well schooled in the best deals in the market each time we met her and did whatever it took to get us the best home loan overall. I've been unimpressed by other mortgage brokers in the past, so had done my homework though other lenders and could never beat the deals that Nicole was not only bringing to me but doing all of the hard work in getting the applications completed. I would recommend Nicole to anyone. 10/10.

Very fluent service and understanding what I need! I was thoroughly impressed by Nicole's attention to detail and a focus on exactly what I required.

Nicole was very professional and yet approachable. She organised my daughter and her partner's first home loan. She did a great job, and graciously answered myriads of questions. Nicole made the process simple and took the stress out of loan hunting for them, allowing them to concentrate on finding a home. She then juggled the refinancing of multiple loans for us which enabled us to act as guarantor for our daughter. Nicole suggested amalgamating our loans with the same provider as my daughter and also guided us through the sale of an investment property. Unexpectedly, Nicole managed to save us a lot of money on our own mortgages as well.. an added bonus! We highly recommend Nicole, and have already passed on her name to friends and colleagues.