Some great news for those seeking to obtain finance this week. Independent financial regulator APRA has recommended to the banks that they ease their assessment rates in order to help the contracted lending market.
This is very good news for everyone who has a home loan and it is without a doubt going to help first home buyers get into the property market. I am very happy to hear of this policy, especially after the ongoing restrictions over the past few years.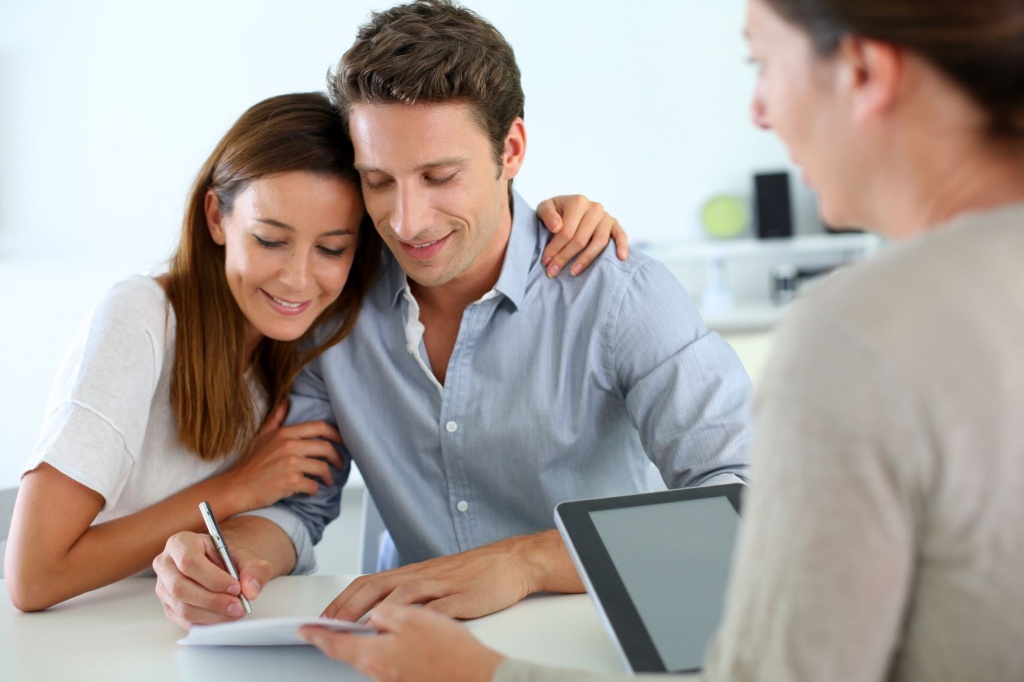 What is an assessment rate?
Firstly you might be asking yourself, what exactly is an assessment rate?
This is the rate that the bank stress tests your loan. It is important to have an assessment rate, but in my honest opinion, I do believe that they sit too high for today's current lending environment. Where in some cases, your assessment rate is more than double the actual rate!
Prior to 2014, the assessment rate was approximately 1.5% above your home loan. So, if your rate was 4%, it would be assessed at 5.5%.
APRA enforced that the minimum rate for a loan to be assessed would be 7% … in fact most banks adopted at least 7.25%. This resulted in borrowing capacities being dropped by over $100,000 in many cases. This was the start of the tightening of credit and was designed to reduce the property boom (which didn't work due to a surge of foreign investment cash buyers …. but that's another story for another blog post!)
What has now been proposed by APRA is that we adopt the previous model, where we add a buffer to the rate – the recommendation is set to be 2.5% above the home loan rate.
What does this mean?
Let's take the Bank of Sydney as an example. They are one of our smaller lenders that we like to use here at Pink Finance. They currently have a home loan rate of 3.55%* (comparison rate 3.57%). Currently, the bank assesses this at 7.30%. – a whopping 3.75% above the actual home loan rate. If they adopted APRA's proposal, this assessment rate would drop down to 6.05%.

How does this impact borrowing capacity?
I recently assessed a First Home Buyers Borrowing Capacity. They are vigorously saving and have a household income of $110,000. Their borrowing capacity is currently $559,000. For this example, the reduction of the assessment rate could increase their borrowing power to $628,000.
For a first home buyer who had $100,000 in savings, this would mean your purchase price could increase from $655,000 to $712,000.
This is awesome news for those wanting to purchase a property or increase their borrowings for renovations. However, it is equally beneficial for those who may have been wanting to refinance their home loan and consolidate debts. This has been much harder to do over the last year or so, but this new policy being introduced by APRA, will assist those to refinance and reduce the likelihood of their refinance loan being knocked back.
Now it is a matter of when the banks will introduce this policy? Personally, I don't think it will be too long…
Good news overall for the housing industry and the Australian public!
*Rates are subject to change and was correct as at Wednesday 22nd May.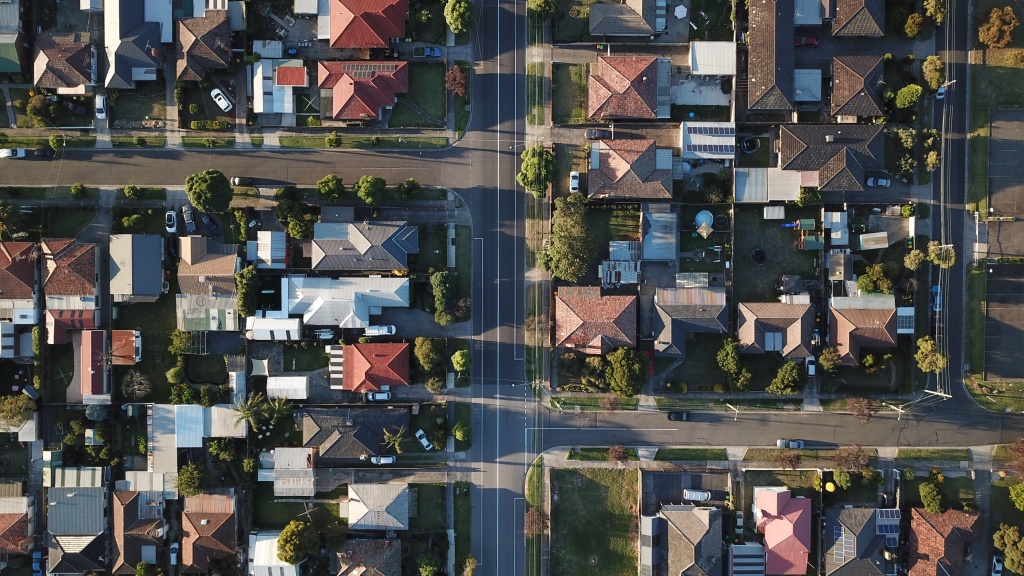 There is a lot of excitement about saying YES!
It certainly is a buzzword for many things right now, including marriage equality of which Pink Finance – 100% supports. This is why we partnered with the Star Observer to show how we have turned No into YES!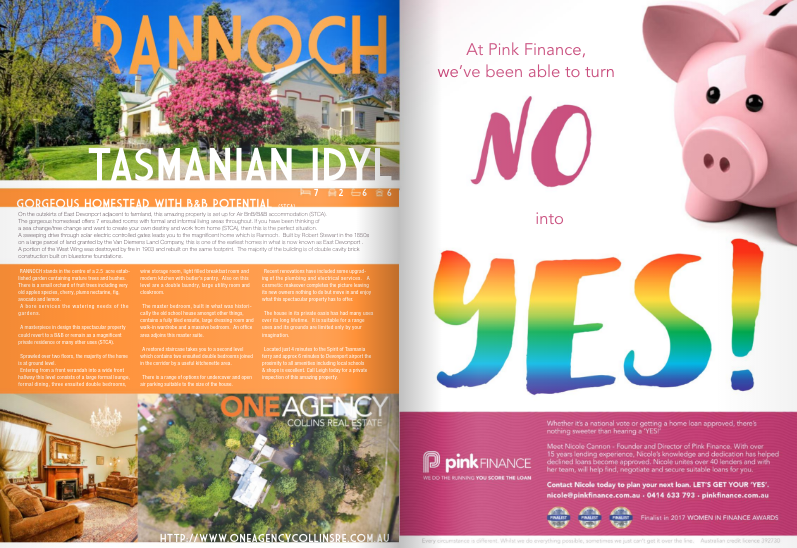 Nothing is sweeter than being able to call up a client to say CONGRATULATIONS your loan is approved. Sometimes it is not always smooth sailing and there needs to be a second lender involved. There have also been times that a new customer has come to me seeking a second opinion where they have been told no by another.
Have we been able to turn declined loans into approved loans? Yes we have!
Have we misrepresented the application in any way to obtain the loan – DEFINITELY NOT.
Here are 4 current examples of where a no was turned into a YES.
Scenario 1: Rural Block of Land
Mr and Mrs J, are looking to purchase some rural land as a retreat for their three young children on the weekend. They have a 20% deposit. Mr J worked in the mining industry in the WA and was a FIFO (Fly In Fly Out) worker. The broker said the loan was declined due to postcode not being acceptable and concerns over a strike at the mine which was now resolved. This took our client 3 weeks.
Result: Teachers Mutual Bank approved the loan at 80% of land value due to strong income which was evidenced in payslips and employment letter. Approval completed in 10 days.
Scenario 2: Upgrading
Mr H sold his house and purchased a new family home. We had provided loan options and scenarios based on purchase price ranges. Upon successful purchase of property, client went to a big 4 lender who promised a super cheap fixed rate, cheaper than the proposal that we had originally provided. We could not match this rate and accepted we may have to step down on the scenario.
One month later Mr H came back and said that the loan did not get approved and the offer did not proceed.
Result: Loan Conditionally approved subject to valuation only in under 24 hours. Client was relived due to being committed to the property.
Scenario 3 – Debt Consolidation
Mr and Mrs P had considerable personal debt which they wanted to consolidate to improve overall every day cashflow. The restructure was going to save them over $4,000 / month!
Loan was approved but valuation came back with security being unacceptable until some repairs had been completed. A second lender was approached who approved the loan and has accepted the current state of the property and is funding the repairs that need to be done.

"Look at what you have done…

You have changed my life!!!!"
These magical words, the moment where tears and goosebumps were endured by both parties, the realisation that their first Australian home has F.I.N.A.L.L.Y been purchased. After 15 years in the industry it is still so joyous when you can have such an incredible impact on someone's life goals. After securing the property, considerable time was taken to nut out the best structure between fixed and variable for our clients specific and personal situation.
Sometimes it is just the tiniest of tweaks but it's the detail that is so important for some of our clients. "… AND it is affordable!!!!!!! "
BAM!!
That penny-dropping moment that we worked out the perfect structure.
It's these moments that I cherish with my customers at Pink Finance and it is what we strive for each and every time. "Every Dollar Makes a Difference" – no matter how long it takes, it is so important to have clarity and assurance that your structure, repayments and any other questions you may have are answered.
It is not just your first home that is overwhelming when it comes to the figures. It can absolutely be overwhelming when it comes to refinancing / debt consolidation / renovating / upgrading or investing. Having a broker and team that is with you to step you through the way, now more than ever is so important. Your team needs to be there to step you through the process. Whatever it takes – the extra graphs, explanations, or just a little counselling to make sure you are OK, this is what we just love to do so we can help you achieve your dreams.
We Do the Running, You Score the Loan.